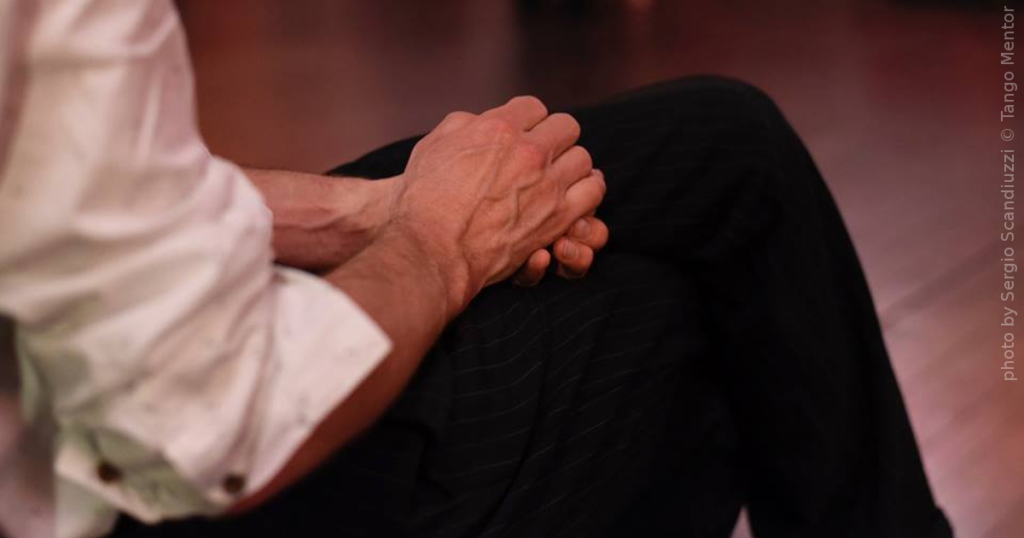 Getting more men in tango is a tricky problem. If you are facing milongas where there are 3 times more women than men (sometimes this difference is even bigger) you are not alone: it is a global phenomenon… and I am still trying to find the fully satisfying answer.
In this post I am going to give you my opinion on this topic. Every complex problem usually needs a complex answer, but I think the answer is simpler than one might think.
It all started when I first encountered tango. I was in a community with no more than 15 enthusiasts and no regular school or teacher. The most experienced dancers had no more than two years of dancing experience. We had to invite teachers from neighboring countries to make workshops – but I was not satisfied with what they offered either. There was something missing. Tango was too hard to learn, too demanding to dance and you got too little in return.
So, I decided to discover for myself. I read all I could find on the Internet, bought books and took private classes with all the people I thought could help me understand… and I was lucky enough to find the answers I needed. The big revelation was that tango should be easy to learn. Countless men gave up their ambitions to become tango dancers just because what they faced seemed too hard for the reward they were getting in return. I know this because I was about to give up after few months. Before I did, I decided to give it one more try – this time with self guided learning. And, as I said, luckily it worked.
If you are an organizer, teacher, community leader or just a dancer who wants to contribute to your local community – this article is for you. This is my checklist on how to attract and keep more men in tango.
1. Men are not taught the right skills – Let's be honest. The Tango world today is upside down. Tango started because there were 10 times more men than women and the only way a man could approach women was to dance with her (or, of course, to pay for a prostitute). Many men in those days did not had a chance to start a family because of this.
Today, on the other hand, the situation is reversed. We have many times more women dancing tango than men. Because of that – the standards are lower for men. A man could dance in milongas even if he didn't attend too many classes or if he is an average or a bad dancer. This would not be the case if the dancer was a woman.
But, despite this fact, the men still find it hard to learn to dance. We all know how hard is for men in the beginning: he has to pay attention to the lead, he has to improvise the choreography, to think about musicality, to navigate the dance floor, plus – he has to take care to invite the lady, to communicate with the other men on the dance floor etc. And here we didn't even mention the emotional part of the dance – something which women appreciate most of all.
Well, there is the problem. You can list all those tasks the man has to do – but please think – how many of those skills he can learn in the classes? Most of the time teachers teach steps and technique, but in the same time, completely ignore the floor craft, behavior and emotional connection.
2. The reward is too small – What is the ultimate reward for men in tango? Well, different people will give you different answer. But, if you ask me I would tell you without thinking – it is the feeling that the woman in your embrace completely opens to you because she enjoys what you do, she believes that you will take care of her and she trusts that you will be a gentleman and not misuse her openness.
But today's tango is heavily influenced by show dancers. As a result the accent is on the moves and not on the emotions and connection. Yes, many teachers will talk about the connection, but most will probably talk about it as a tool to dance better, not as a goal.
In this situation men are less able to get emotional feedback for their dancing. In fact, most of the time the feedback is that when they enter the milonga they get attention from the ladies, which makes things even worse – because it influence their egos.
What is the solution? Well, the teachers should spend less time teaching women how to make perfect giros or perfect ochos, and more time teaching them how to hug and how to express what they feel in the dance. Tango is not a sport. The movement has no meaning if it doesn't express some feeling.
This way, the men will get positive feedback during the dance – their reward…. Because, trust me, there is no better feeling for a man than the feeling that you made the woman in your embrace happy.
3. Help men with 'manly' music – Let me start this part with a quote.
"In my point of view, tango is, above all, rhythm, nerve, strength and character. Early tango, that of the Old Guard, had all that, and we must try not to ever lose it." – Juan D'Arienzo
D'Arienzo was right. But unfortunately we lost it. I am very sad and disappointed to see that in the milongas we have too little rhythm and too much melody and drama. Let me explain why!
I said many times that the rhythm brings masculine and the melody feminine energy on the dance floor. This is not just a metaphor. It has its implications on the musicality of the dancers. What I want to say is that the man, who improvises the choreography, often needs predictable patterns in the music. The melody can not offer this, because it has an unpredictable non linear nature. On the other hand, the rhythm has mathematical predictability and can help the male dancers. This is why it is easier to dance to some old guard tango music than it is to some 60's Pugliese.
4. Insist on the codigos – Unfortunately in many communities this is a controversial topic. If you are one of those people who consider that the codigos are something which belong to the past and we don't need it in today's world, please skip to the next topic: if you don't see the reasons for their existence, I can't change your mind.
For those of you who are unsure or open to listen to some new arguments, let me remind you that there are rules in every area of human activity (yes, even when you go to bed with your wife – for example, you don't just decide to sleep in different position every night). The more people are participating in some activity, the bigger the need for some kind of rules – to make the relations smoother. But what happens if we decide to disregard the rules? What if there are no rules? Well, in that case the rules are being enforced by the bullies and egotists. The rules exists to protect us against the bullies.
What does it means? The most aggressive invitations are usually made by male dancers who are most often rejected – usually they are the ones who can't do cabeceo, so they reject that rule and try to invite by direct approach. Even if your community doesn't know about the cabeceo/mirada rule – inviting with the eye contact and nod with the head is so natural that some dancers never have to approach before they make the invitation.
How can this help more men stay in tango? It will discipline the bullies and will keep the good and respectful dancers engaged and not marginalized.
5. Create uninterrupted milongas – Fortunately many milongas have a great environment. This part is for those of you who are organizers and the ronda in your milonga is interrupted with a lots of obstacles.
Most of the time, women close their eyes, and it is the men's responsibility to navigate. The organizer has to enable a good flow of the ronda: no chairs or tables, and no waiters moving around. Being an organizer is much more than just arranging and advertising – you have to make the environment tango friendly, especially if the venue is a place where dancing tango is not a primary activity.
As I said in the beginning: this is a complex topic and I don't believe that this article covered all that could be said. It is just a good start and I believe I will return to it again – with some fresh experiences and new ideas.
Subscribe to my list not to miss it!
I had many debates on this topic and there are many people who do not agree with me. That is fine, but when someone has opinion he has to explain why he holds it.
I would be happy to hear more ideas. Do you face this problem in your community? What is your opinion? Do you think that there are other reasons why there are more female than there are male dancers?