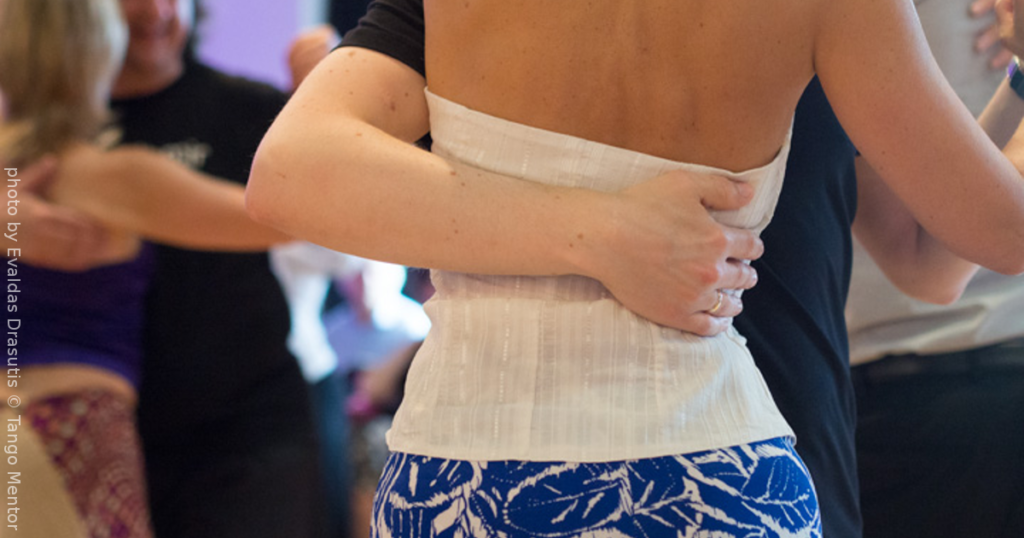 Tango is a passionate dance – people often tend to close their eyes to this simple truth. And there is a reason for that: they do not want to see the dark side of tango.
In this post I am going to give you some facts about the dance you love so much that will make you reconsider some of the things you believe are truth about the nature of tango. I will not give opinions about is it good or bad, I will just give you some facts and let you decide. To be honest I do not believe it is bad or good – it just is.
– Can I ask you something? I need someone to talk to, came a message on Facebook.
It was almost 3 am, a quite late time to start a conversation with someone who is not very close to you. Earlier that night, after the milonga, he had a fight with his girlfriend and he explained to me that it was because of the way he danced with another girl during the milonga. She was jealous. He needed someone to talk to. Someone more experienced in the influence of the tango on people and relationships.
– Can couples in tango persist? Do you know of any successful relationship when both partners dance tango?, he asked.
Yes they can, but I felt the same way few times as well. And I do not believe that there are people in tango who did not ask themselves or someone else this question. I often say what many people feel it is quite uncomfortable truth – that tango is a game of seduction. And I did not invent this – it is not even my sentence.
Remember the videos of Osvaldo Zotto and Mora Godoy showing tango sequences? In the very first one, in the very opening the narrator says:
– The tango as a dance is a game of seduction and like any game of seduction it begins in the eyes, in a glance and has very clear rules.
It is not just a random sentence said to fill the space – it has meaning. Tango IS a game of seduction. Sometimes less, other times more – but historically and in reality, it is often something very similar to flirting. No one sane should deny that there is all sort of chemistry going on in the dancers in so close proximity. It is just biology.
On the other hand, if you have enough self control and if you are focused on friendships and socializing – it might be just that.
In any case – the elephant is in the room. It will not go away if you do not like it: you should see the tango as it is, not as you want it to be.
The old milongueros are celebrated around the world as a gentlemen, a sort of knights with royal manners. But not many people know that in the Golden Age being a milonguero was not a honorable thing; and there was not a word for a milonguera (they used other word for a lady who spent most of her time on milongas dancing with different men).
I have heard stores that in the Golden Age was forbidden to say hello if by chance during the day you meet someone whom you know only from milongas. Visiting milongas was not considered a good habit for respected people.
The times changed and today's morality is different – but that thing in tango which made people moralize that much is still there.
In this post I am going to talk about five characteristics of tango that make it dangerous, which give to it a potential to become romantic, sensual or even a sexual experience.
1. Tango is personal and intimate – Tango is personal in many ways. First, when you dance any dance, you express who you are. You open yourself and you show to the world who you are and what you have inside. You can make some conclusions about the personality of some dancers just by the way they move.
This is specially characteristic for the social tango, since there is no standard or norm how some things should be done. The way people do things is very personal.
I plan to write about how people express their personality in tango. Subscribe to my mailing list not to miss it!
Second, you open to the world, but most of all, you open to the person you dance with. Tango is intimate: it can show to the partner the secret emotions you hide even from yourself. Watching from outside I can see a couple and how they move, but the feelings are usually invisible.
Third, the person you dance with can sometimes help you open even more than you expected. This is why the dance with different people feels different. Some, even with poor technical skills or musicality, can feel very good – opposite to others with rich technical repertoire.
Tango is personal and it does matter with whom you dance. Dancing is connecting with the soul of another human being, but it will be delusional to believe that it does not matter if that someone in your embrace makes you feel more like a man/woman.
On the other side, saying that tango is personal and intimate, does not means that it is necessarily romantic. In today's world we are all alienated, we are rarely intimate with people out of romantic or sexual context. This is why many people feel the level of intimacy in tango to be something sexual or romantic, which is not. Of course, it does not mean that it cannot develop in to something romantic, but even a simple conversation can, as well.
2. Tango is a form, not content – The dance is a medium, a form of interacting with other people. It provides an environment, means and rules by which people can show what they feel and think.
The content we put in the dance depends on us. It can be love, friendship, romance, passion, hate… or even everything mixed. One can initiate something, the partner can add some more or ignore it. But, when there is something it is never one way. It takes two to tango.
If you put tango on trial for being passionate, dirty and promiscuous – your accusations are going to a wrong address. You cannot blame the gun for a murder. If you want to see passion, dirtiness and promiscuity, you should turn your eyes to the people who dance. They give the meaning and content to the dance. Tango becomes what it is because of the souls opening to each other – their content becomes the content of the dance.
Of course, every form is tightly connected to its content. Writers write novels to tell stories and poems to express subtle feelings. People use cards to invite on weddings and a telephone conversation to arrange meetings. And of course – people dance salsa to have crazy night and tango to have passionate and warm evening. But tango becomes what it is only because of the dancers.
I had a very passionate and sensual dances on fast D'Arienzos and very a-sensual or unromantic dances on Demares music. The form can influence the content, but it is not what defines it. The dancers and what they have in their hearts decides what will be the content.
3. Tango is a catalyst – As I already said – tango makes people open to each other. Opening to someone makes the interactions faster and smoother. This means that you get a vast amount of information from the partner and you get it very quick. In the same time, you give away what is in your heart.
Most of the times this happens unconsciously, but, of course, there are people who, for whatever the reason might be, do it on purpose.
This characteristic of tango makes it an ultimate catalyst of the relations. If you have just a seed of any emotion towards someone, dancing tango with him/her can make it grow very fast. This goes for the positive emotions, but it does for the negative ones as well.
If, for example, you feel little uncomfortable around someone it can easily grow in to big discomfort or even hate. If, on the other hand, you feel someone as a warm and handsome or pretty, your heart can easily fall in love.
Of course, human heart is not an automaton – it does not work by a simple algorithm. There are many other factors which influence this process and it is not always going to a straight line. My point here is that the dancers should be aware that tango makes some things develop much faster than other interactions.
4. Men and women have different perspective – When I wrote about the tango embrace I said that men and women have very different roles in tango. In a metaphorical way: men dance with their brains, women dance with their hearts. This of course does not mean that a man has no emotions and that a woman is brainless. It is more connected to what they do – the man has to create the choreography to match the music, he has to navigate in space, has to coordinate the movements with other couples; the woman has to feel her partner, she has to take care of the smoothness of the communication and (as I already said in the post linked above) she leads the emotion.
Check out my post about the magic of tango embrace.
No wonder a man and a woman can have completely different opinion about how someone is dancing. It is because they are focused on different things in his/hers dancing.*
*(I plan to write a separate post about the differences between a men's and women's aspects in tango. Subscribe to my email list not to miss it)
In my experience more men will tell you that they dance with a lady because she is beautiful, than a woman would say she chose to dance with someone because he is handsome. It is because he looks towards her and she looks towards herself as well. Very often women will tell you that they dance with someone because he makes them feel good.
Even reading the history of tango will tell you that it is made to satisfy and impress the women. In the beginning of the tango, there were 10 times more men than women in Buenos Aires. Men had to compete to dance with a woman. This is one of the reasons why the dance is created to please her heart, not his.
Knowing that women and men have different perspective can solve some disputes about what is sensual or romantic in tango, because some thing which a man considers romantic or sensual, a woman might not, and vice versa.
5. The rules will not protect you – Codigos are made with awareness of the sensual and romantic nature of tango. Dancing the last tanda with your lover or life partner exists as a message to your environment. There are also rules about the number of tandas danced with one partner. It is considered inappropriate to dance too much with one partner, since it sends a message of romantic interest. But does it?
When I explained in point No 2 that tango is just a form, I said that the content is given by the people. This applies here as well. The rules are just a form: you can use them, but they are not a guarantee for anything. One can dance just one tanda with a girl and they can still express a romantic interest. One can dance his/hers last tanda with his/hers lover, but that night going home with another – dancing last tanda cannot change the behavior of the people.
Of course I support respecting the rules, but in some cases this is just a theater for the community.
*(I plan to write a separate post about the Codigos of tango. Subscribe to my mailing list not to miss it)
So, after all this, can you tell is tango sensual and passionate, is it dirty and promiscuous? I do not have a definite answer. Everyone has to find it for him/herself. All I can tell is that it offers a lots of opportunities for people to make it like that, but that is not necessary outcome.
Do you have a different opinion? I will be happy to hear about it – you can write it in the comments section bellow or message me and I can share it with the readers in some of my next posts.
Please subscribe to my email list to get my best tango advice for free in your inbox.