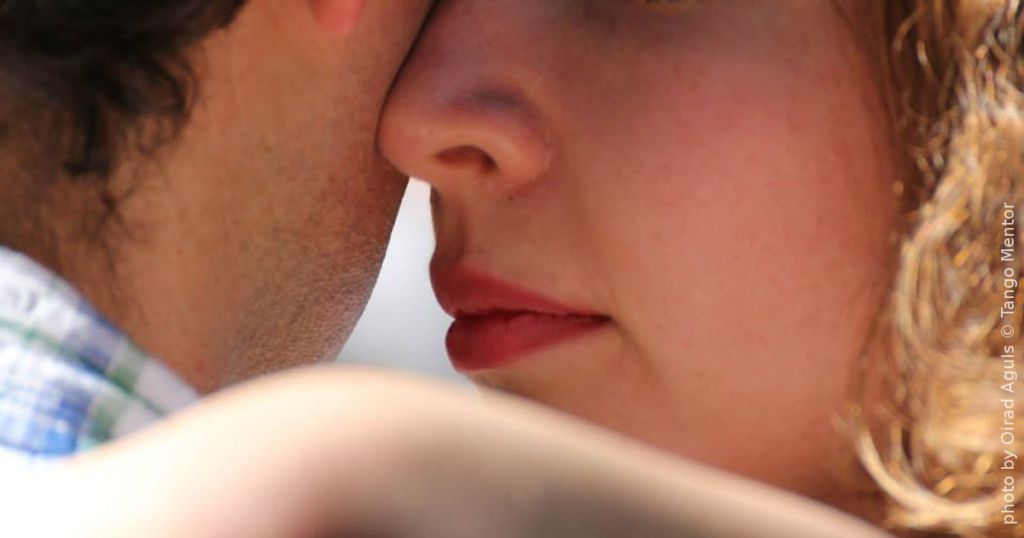 This post is about what is the most important thing in tango. If I have just few seconds to teach you about the core of the tango, the advice I am going to give you in this post will be it.
Let me begin this with a short story that happened when I was in preparation stage of the Tango Mentor project.
– I have few ideas about the name, I already checked the domains and they are available – I said to her. She was my tango student, but there was topic where she was my mentor – business.
– Tell me – she said.
– Well, the two that I like the best are Tango Mentor and Tango Mindset… – I continued.
– Tango Mentor! – she interrupted me. That one is short and clear.
– I agree, but I like Tango Mindset more, since it describes better the idea and my approach – I said.
Obviously at the end I agreed with her, but my point here is that the mind-set you have is very important for the the way you dance.
I mean, tango instructors teach a lot about movements or music, but I have feeling that they do not pay enough attention to how their students think about their dancing.
And that mind-set means this – when you dance, focus on your partner.
In this post I am going to give you a list of the four most often mind-set mistakes people make during the dance and guidelines how can you avoid them.
1. Dance for your partner, not for yourself – Focusing mostly on yourself during the dance is one of the biggest mistakes you can do, not only in tango, but in any human relations. It is rude and impolite, but it is also very unpleasant experience to dance with someone who does not care how do you feel.
Of course, it understandable when it happens to beginners who are focused on their steps and moves, but it is unforgivable when it happens to more experienced dancers.
On the other hand, the most pleasant dances are always with people who are focused on you all the time during the dance. This means that they open to you and they follow how you feel and how you move – and this is important no matter if you are a male or a female dancer. Dancing with someone who is focused on you, helps you to open more and give more.
2. Dance for your partner, not for the spectators – Yeah! Youtube! Dancers watch show dances so much that it damages the way they dance. I mean, those Argentinians who dance on festivals are making shows – it is a different situation than when you dance on milonga. Their job is to amaze the audience, opposite to what you should do: to please your partner (and also yourself in the process).
What is the difference? The social dancer should care less about how her posture looks like than how her embrace feels; less about the number of sequences he is using, than the level of his partner. Feeling your partner, rather than focusing on what observers think about your dancing is the first step towards creating heaven out of your dancing.
3. Dance for your partner, not for the ronda – To some people this might seems strange – are there people who care too much about the ronda? Yes, there are! If you travel to encuentros (milonguero events) you will notice that there are dancers who are kind of overcorrect, who try too much to please other dancers on the dancefloor, rather than pleasing their partners (I am talking here mainly about male dancers).
Check more about what are encuentros (milonguero events) in this post:
Of course I am against not respecting the ronda, but if it is too crowded, leave it, dance in the second ronda or in the center, rather than torturing your partner with repeating the same sequence over and over, just because there is no space. I respect the skill of dancing in crowded milongas, but not when it is so simplified to stop being dancing at all.
4. Dance for your partner, not for the music – Tango is personal. Very personal and very intimate. But often people reject to accept this truth. One of the tactics to avoid this truth is the idea that you dance with the music.
Yes, it is very important how you connect with the music, but you should think about that only after you learn how to connect with your partner. Tango couple is four legged animal with two beating hearts, one single entity who moves with the music – this means that you first have to create that entity, and than to think about the music. You can not create that animal if you are not focused on the partner first.
It is not important that you can step on the beat, if you are not able to step on that beat together with your partner.
You probably already noticed how these guidelines are connected. One lead to another, one is caused by the previous one. Start right, and you are more likely to finish right.
So, when you dance, focus on your partner. Try to feel her/him, try to read what is in her/his heart and body. When you move, move with your partner – create unity that moves, an entity called tango couple.
My work on these posts has no value if you do not use what I teach. Try it and please share your results in the comment section below or in a private message. If you like please share this post on Facebook or in other ways so others can enjoy it.
If you want to learn more how to improve your dancing you can get my online mentoring or organizing a workshop with me in your community.